We've automated the life cycle assessment of fashion products by transforming the latest LCA methodology into software. While our platform handles the heavy lifting, our team of climate experts, engineers, and data experts is there to support you every step of the way 💪.
An overview of a typical customer journey
Our work can be divided into three stages: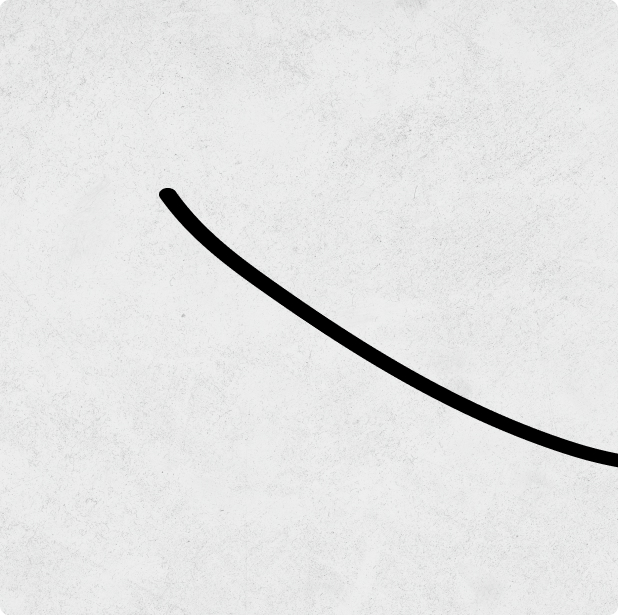 Collect (1-2 weeks)
We consolidate, clean and parse all your primary data, and build a customized connector that integrates with your systems to automate data ingestion.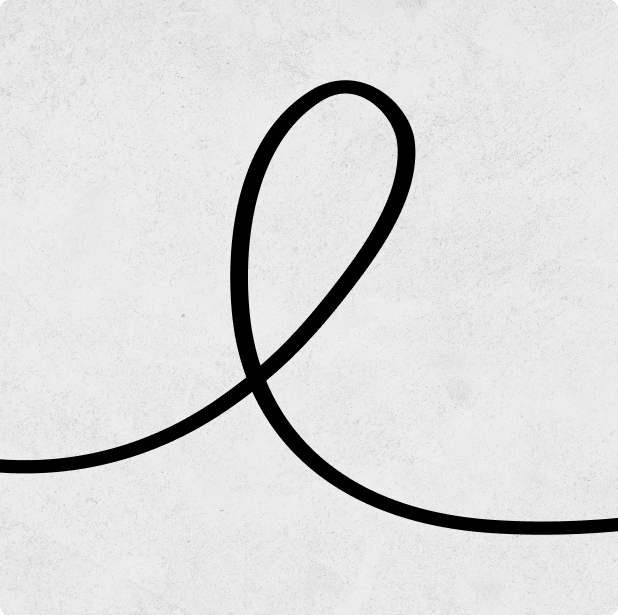 Measure (4-8 weeks)
We use the platform to gain an initial understanding of your product-level LCA data, and enhance the accuracy of your product footprints.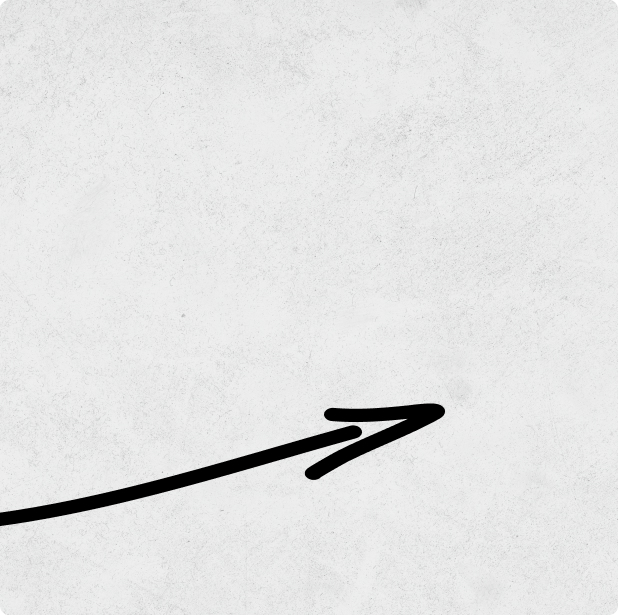 Reduce

(ongoing)
We help you to identify the best opportunities to reduce your impact, and provide support in developing your decarbonization strategy to reach your targets.
Our three pillars to success
You have a dedicated team of LCA experts, engineers, and data scientists with you every step of the way.
Dedicated onboarding
Our data scientists and engineers collaborate closely with your tech, data, production and sustainability teams to consolidate and collect all available primary data.
We clean and parse all your data
Working closely with your tech, data, production teams
We build a custom connector to your all of your systems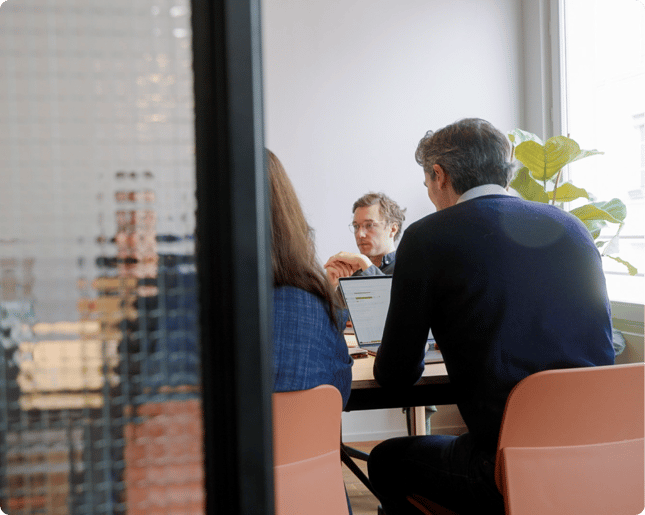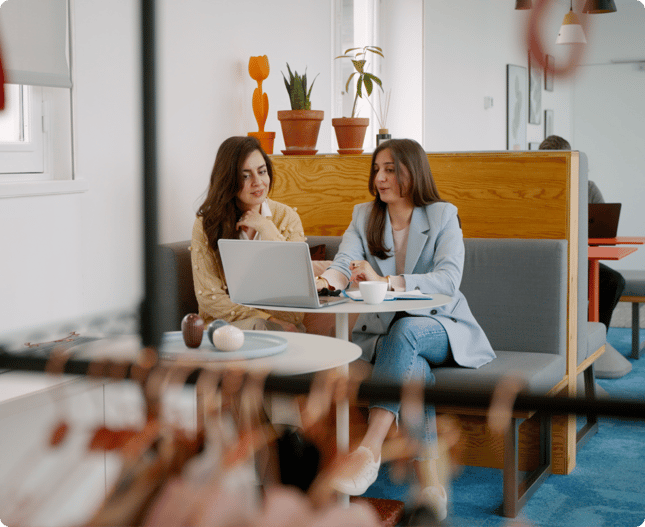 Customer success
Our in-house science team provides ongoing expert advice based on your specific data to help you improve the accuracy of your footprint data, and develop effective decarbonization strategies.
Building of custom emission factors
Half-year and yearly objective setting
Customer-inspired product roadmap
Ongoing customer support
Our team of technical and product experts provide timely and effective support for all of your questions.
Direct communication via Slack or email
In-house support available in EN, DE, FR, and CN
Easy online access to product feedback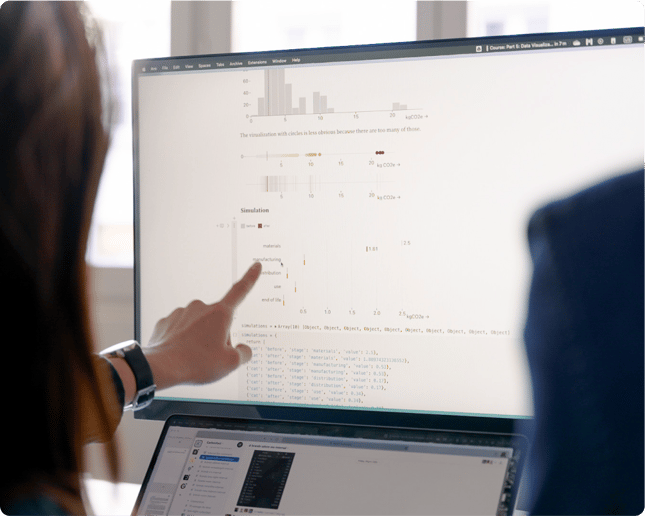 Professional services
We help you identify the most effective ways to reduce your impact, develop a decarbonization strategy, and track your progress towards reaching your environmental goals.
Reporting
We provide you with the necessary data, templates and best practices to help you create a sustainability report - e.g. ESG, SBTi, CDP, TFCD, SASB, JRI etc.
Compliance advisory
We advise on communications campaigns to prevent greenwashing, and ensure you comply with all existing and upcoming regulations and policies.
Customized connector
We build a bespoke connector to do all the heavy lifting. This connector will turn your data (cleaning, consolidating, normalizing) into something usable by our platform so your team won't have anything to do.
Integration support
We create custom connectors for all your systems, enabling automatic and continuous data collection at the product, organizational, and supply chain levels.


Decarbonization
We help you design corporate- and product-level strategies and scenarios (e.g. materials, manufacturing processes, transportation).
Data quality checks
We review your data weekly and notify you of any inconsistencies.


Premium support
Biweekly or monthly meetings to align on priorities and next steps.


Carbon Accounting
We conduct your company-level carbon accounting (Scope 1,2,3) following the GHG protocol.


Our customer journey:
Collect -> Measure -> Reduce
Together we turn your data chaos into an actionable view of your product's environmental impact. Our work can be broken down in three buckets. Learn more about the typical customer journey.
Frequently Asked Questions
Please reach out through the chat for any additional questions.
How does Carbonfact communicate with customers?
Carbonfact typically communicates through a main point of contact and identifies key stakeholders across various teams. A shared Slack channel is used for meeting notes, action items, and questions.
How do you ensure compliance and prevent greenwashing?
We provide advisory services to guide your communications campaigns, helping you stay compliant with existing and upcoming regulations and policies, and preventing greenwashing.
What are the main stages of the customer journey with Carbonfact?
The customer journey with Carbonfact is broken down into three main stages: Collect, Measure, and Reduce. These stages involve connecting to your systems, measuring carbon footprint at the product level, and simulating alternative materials, suppliers and components to reduce carbon emissions.
What does the onboarding process involve?
Our personalized onboarding process involves a dedicated team of data scientists and engineers working closely with your tech, data, production, and sustainability teams to consolidate and collect all available primary data. We also clean, parse, and build a custom connector to all your systems.
What professional services do you provide for reducing environmental impact?
We assist in identifying opportunities to reduce your impact and support building your decarbonization strategy and SBTi trajectory. Our services include corporate- and product-level strategy design, compliance advisory, SBTi support, carbon accounting, ESG reporting, data quality checks, and premium support with regular alignment meetings.