Free on-demand webinar
From measurement to actions: Adore Me's data-driven approach to carbon reduction
This webinar will empower you with practical methods for embedding carbon data into your design and sourcing process, predicting carbon footprint and performing Dynamic Life Cycle Assessments to identify significant opportunities for carbon reduction and achieve climate goals.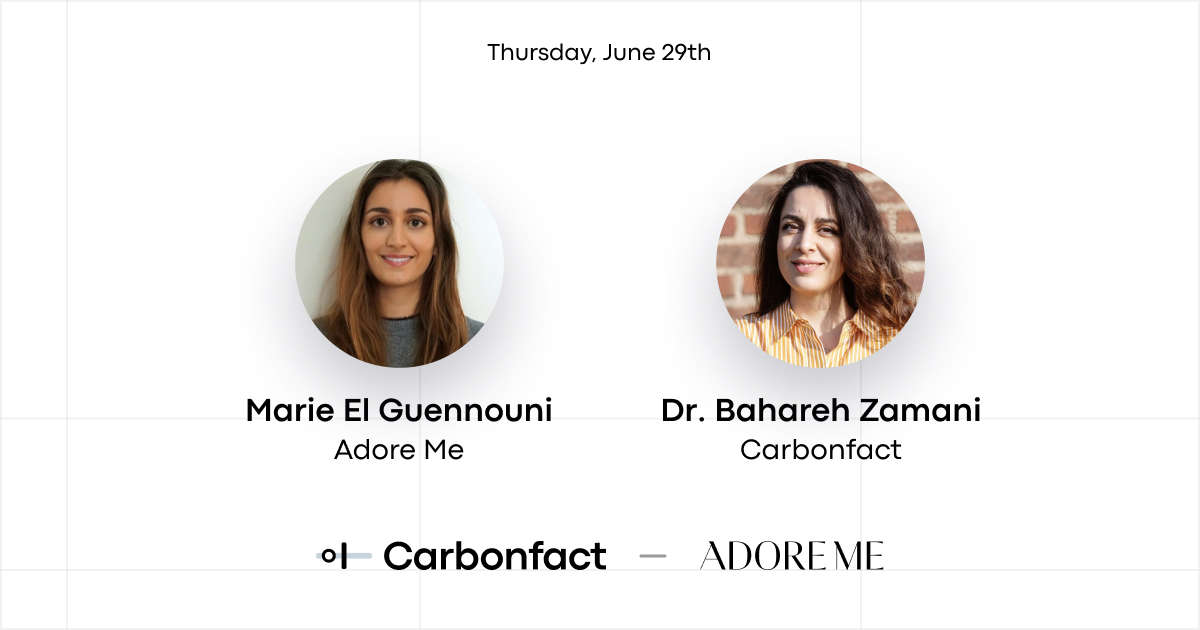 About the webinar

What you'll learn
Join us for this straight-talking, experience-sharing session that promises to equip you with valuable insights and practical tips from Adore Me's ongoing work to manage its climate impact.
The strategies Adore Me employed to reduce the carbon footprint of their upcoming collection
How Adore Me's designers and engineers integrate carbon data from the initial stages of the design process
How Adore Me's production team forecasts the effects of changes in materials, suppliers, or transportation on the company's footprint
How to do a Dynamic Life Cycle Assessment (LCA) to identify key carbon emissions reduction opportunities in the value chain
About Adore Me
Meet Adore Me: A digitally native, body-positive lingerie brand, part of the Victoria's Secret & Co portfolio. Since 2011, Adore Me has served women of all sizes and budgets, leveraging technology to reduce its carbon footprint without raising costs.
Join us in this webinar as we unravel Adore Me's journey, strategies, and hands-on experiences, offering key insights for fashion brands who are seeking to adopt more sustainable practices.
Speakers